Parents as Teachers (PAT) hopes that all children will learn, grow and develop to realize their full potential.  Ringgold County PAT is here to help provide information, support and encouragement to parents to help their children develop optimally in the first crucial years of life.  The early years of a child's life are a critical time for child development and setting a foundation for success in school and in life.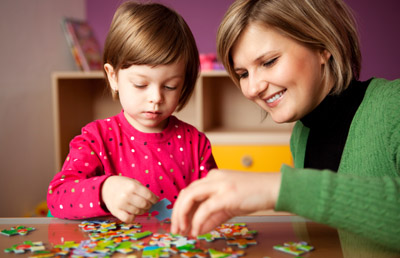 Ringgold County Public Health's Parents as Teachers (PAT) is a voluntary early-learning program for parents of children prenatal to age 3.
Early childhood family education is an excellent way to assist families in preparing their children for school and life successes.
Internationally-recognized, PAT has demonstrated the effectiveness of empowering parents as their children's first and most influential teachers.
Independent evaluations show significantly enhanced language, problem solving and social development by age 3 in PAT children. Also, PAT children score higher on standardized reading and math tests in early elementary grades.
What Does PAT Offer?
Parent Educators
Personal visits by Parent Educators. A parent educator will visit you in your home. Your parent educator will work with you to determine the needs of your family.  Together you will look at your child's development, talk about parenting challenges, discuss family dynamics, and build strong protective factors to keep you and your child healthy, strong and resilient.  Your parent educator is there to share with you well-researched information to guide you in decision making and problem solving as you learn ways to strengthen your relationship with your child.
Periodic Screenings
Developmental screenings are performed regularly to make sure your child is healthy, safe and developing on track.  If there is a delay found, early intervention is key.  Your parent educator will link you to appropriate services.  It is our goal that no child will begin school with an undetected delay.
Resources Network
A network of resources that can help you with special services you may want.
Group Meetings
Group meetings where parents come to a central location to meet with other parents, hear experts speak on parenting topics, or share interesting activities with their child. Group meetings provide a chance for you to meet other parents of young children.
What Can You Expect from PAT?
Parents as Teachers will inform you of what you can reasonably expect of your child at each stage of development.
PAT will help you be a good observer of your child.
PAT will help you have fun playing with your child and show you age-appropriate activities and materials.
Remember, Babies Are Born to Learn
Parents as Teachers is a good beginning for every child. In their earliest years, children learn more than at any other time in their lives. Parents need to know how to make the most of these crucial early-learning years, giving children the best possible start in life. PAT from Ringgold County Public Health can help lay a strong foundation for a child's future success.