March is National Nutrition Month! The theme this year is "Fuel for the Future." Feeling inspired but not sure where to start? Here are a few great ways to build a healthy lifestyle:
•Eat Breakfast. Start your day with a healthy breakfast that includes lean protein, whole grains, fruits and vegetables. Try making a breakfast burrito with scrambled eggs, low-fat cheese, salsa and a whole wheat tortilla or a parfait with low-fat plain yogurt, fruit and whole grain cereal.
•Watch Portion Sizes. Use half your plate for fruits and vegetables and the other half for grains and lean protein foods. Complete the meal with a serving of fat-free or low-fat milk or yogurt. Measuring cups may also help you compare your portions to the recommended serving size.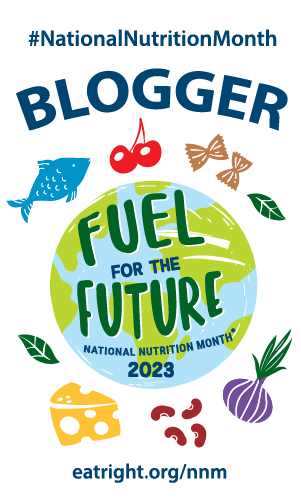 Be Active! Regular physical activity has many health benefits. Start by doing what exercise you can. Children and teens should get 60 or more minutes of physical activity per day, and adults at least two hours and 30 minutes per week. You don't have to hit the gym – take a walk after dinner or put on music and dance at home.
**For more tip sheets such as Eating Right for Older Adults, Eating Right on a Budget, Smart Snacking for Kids, and many more visit this link! Activity Handouts like word searches, scrambles, crossword puzzles, sudoku and even quizzes are also available!